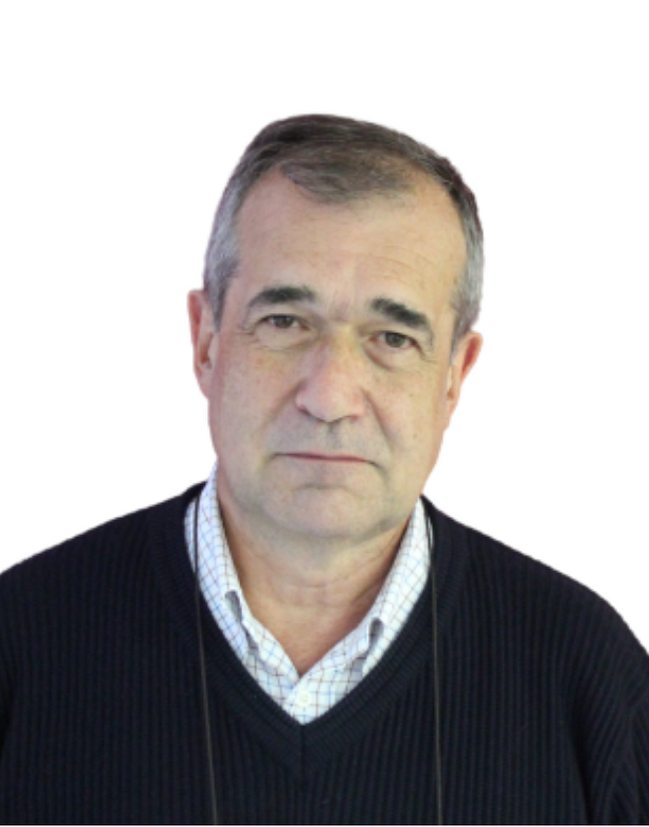 Founding partner of the company in January 1984.
Degree in mathematics with honors in 1975 at the University of Pavia after a classical training at the Gallio college in Como.
Post graduate university scholarship activity at the Milan Polytechnic on mathematical modeling projects applied to urban planning.
Always responsible for the commercial area of the company with a constant relationship with all customers for each project.
Always a fan of Inter, he loves dogs and loves sweets.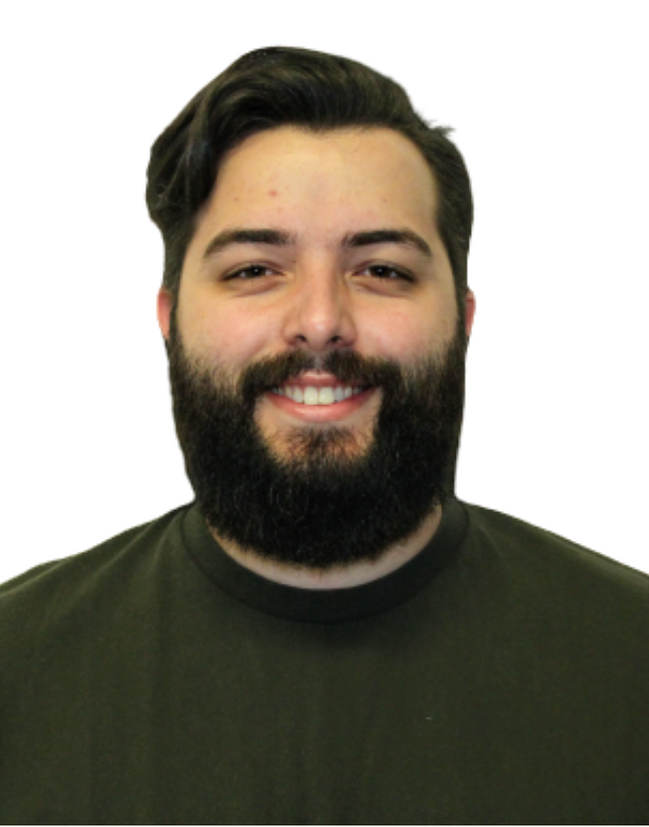 From a young video game enthusiast to a professional software designer, the step was almost automatic. I am Luca Baruffini, born on February 4, 1993, and since 2015 I have been involved in the development of the web and mobile applications of Bottinelli Informatica.
Always attracted to technology and the world of computers, I attended the Liceo Scientifico Galileo Galilei in Erba with a specialization in computer science and I continued my career at the University of Milan, where I graduated in Digital Communication.
During the internship period I met Bottinelli Informatica, where I contributed to the creation of the Vedo product as a project for my degree thesis.
From this experience I then continued to work here as a developer of the Vedo and web interfaces for the Oplà management system, while continuing my studies after moving to the Politecnico di Milano, where I graduated in 2020 in the master's course in Computer Engineering, address Web & Communication.
With a mix of knowledge, curiosity and eagerness for order, which affects all of us computer scientists a little, I like to get involved in the most disparate projects.
From the artistic and exploratory ones, where you work with the colors of the variants or the avatars of a video game for virtual showrooms, to the more managerial ones, where you can find me at the controls of the version control of the applications for the development team.
In my free time, the passion for video games still takes over and makes me take off in the world of flight simulators, which I have been passionate about for a few years. Every now and then, after the "landing", I also like to sit on the sofa and play some riffs on my electric guitar.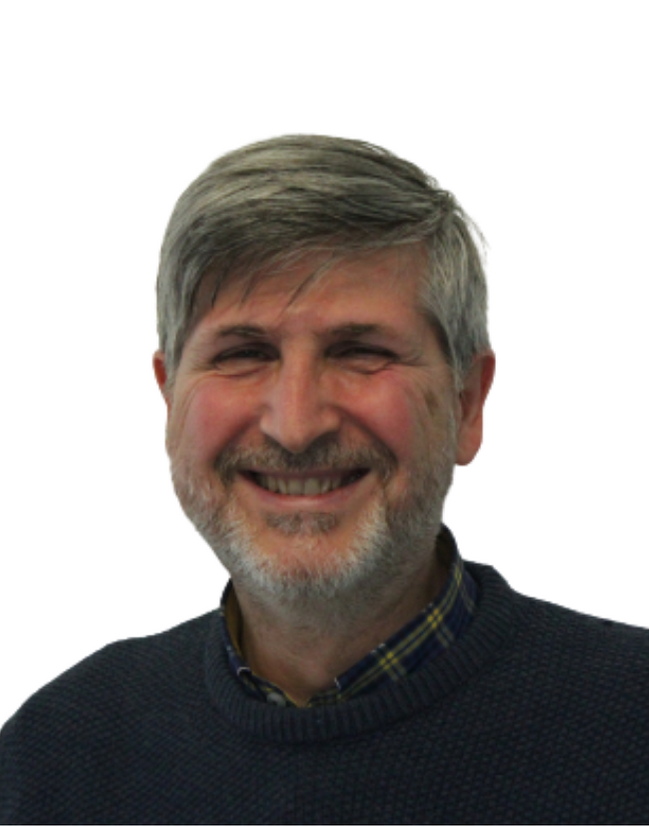 I'm Stefano Cremonesi, the father of Oplà, Work Suite and Venus: some of Bottinelli Informatica's products. I deal with designing and implementing innovative software solutions that meet the needs of textile companies. In addition to developing part of the products, I have been coordinating the Bottinelli Informatica group of developers and trainers since the late 90s.
Lover of information technology, for thirty years I have been attending the world of weaving, dyeing, printing and converting shops, listening to everyone to understand the particularities of everyone's work and to be able to continuously adapt the software and make it a help for their work.
Lazy in my free time, I love fantasy books and films, I love skiing and, as a manager of Libertas Cantù, I follow the youth volleyball team where my son plays.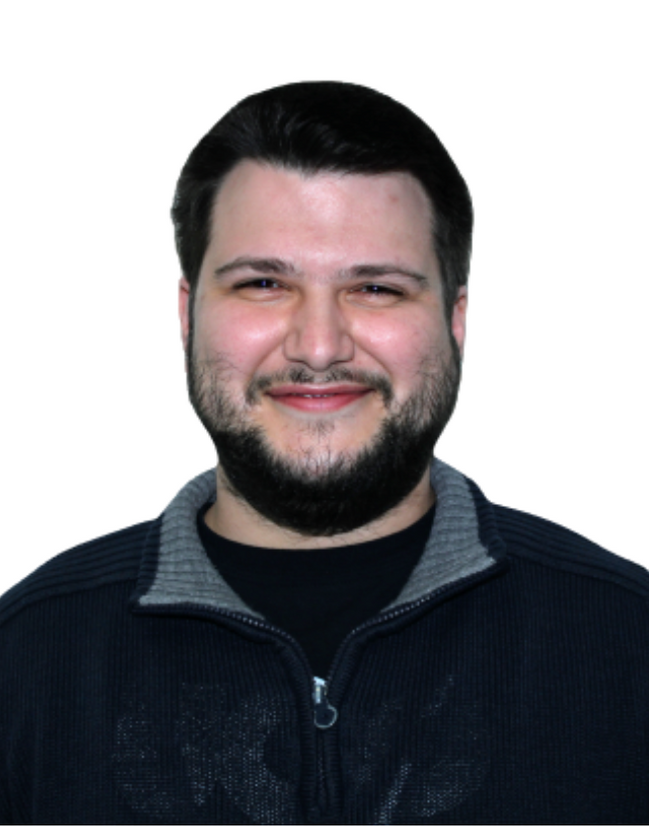 My name is Manuel Franzetti and I was born on June 16, 1991.
Since I was a child I have been intrigued and attracted by technology, which is why I did not have too many doubts in throwing myself into computer science studies at Magistri Cumacini.
Immediately after graduating I was hired by Bottinelli Informatica, where I was "catapulted" into the world of work. At this very moment I have a beard!
After a first period of full immersion in all disciplines, I became a Venus manager for the analysis, development, installation and education process.
Long live the Venus!
In non-work life I am passionate about anything that has an engine, especially if it has 4 wheels and goes fast!
Another passion is photography and by combining the two you understand the favorite subject of my shots.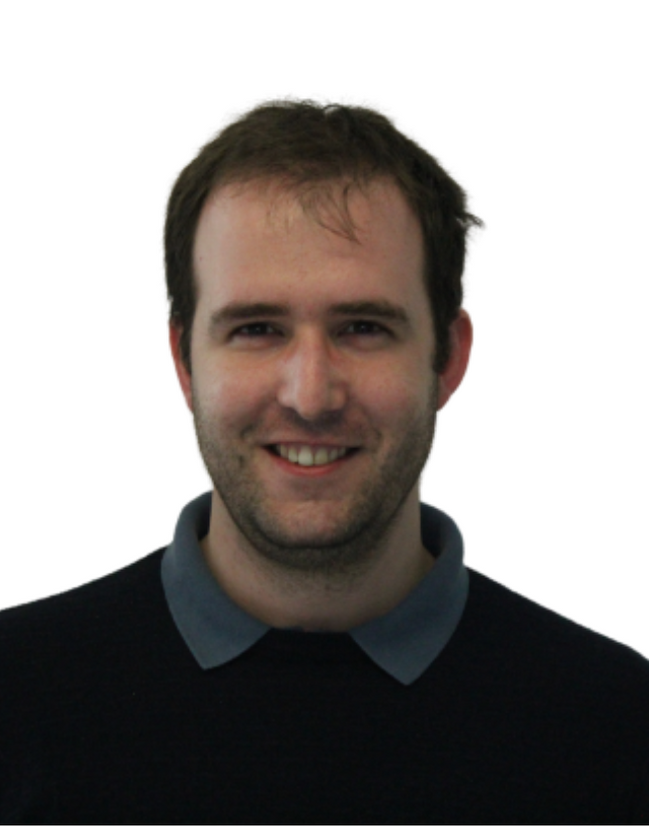 Ho conseguito il diploma di maturità scientifica nel 2007 e la laurea in "Scienze e Tecnologie dell'Informazione" nel 2011 presso l'università degli studi dell'Insubria di Como.
Ho iniziato il mio percorso professionale nel 2010 lavorando presso due aziende informatiche inizialmente come Programmatore e successivamente
come Analista Programmatore.
Nel 2020 ho iniziato a lavorare presso Bottinelli Informatica come Analista Programmatore, mettendo a disposizione la mia professionalità ed esperienza maturata in questi anni di lavoro e soprattutto la tanta voglia di imparare e di stare al passo con i tempi in un settore in continua evoluzione.
Nel tempo libero mi piace giocare a Tennis e fare fotografie ai paesaggi con la mia Reflex.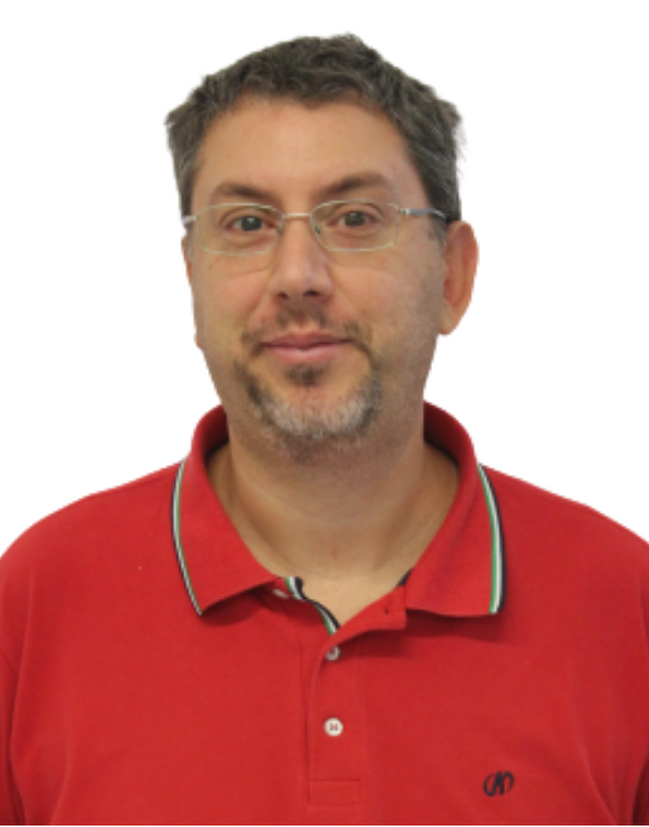 The passion for information technology and technology in general have been my travel companions since childhood. After I graduated (1993) as a Building Surveyor at the renowned I.T.I.S. Magistri Cumacini I started my adventure in the world of work as an employee at a historic building construction company in Como. During the period of military service I attended the school of the broadcasting body at the citadel of Cecchignola in Rome where I obtained the diploma of Electronic Aid for Telecommunications (1994). In 1998 I passed the state exam for the qualification to practice as an industrial expert. While in 2000, following my passion, I started a new adventure in the world of IT. At Bottinelli Informatica in Tavernerio I have been dealing, for more than twenty years, with systemic technical assistance to customers, with the installation and management of sever and network infrastructures. Building and consolidating a relationship of esteem and trust with customers is one of the pillars on which my work is based. Equally important is constant updating both from a technical and legislative point of view. I attended several courses, in particular on work safety, and I obtained the certificate of Head of the Prevention and Protection Service. My interests range from reading to travel and I am always driven by curiosity which is the engine to always learn new things.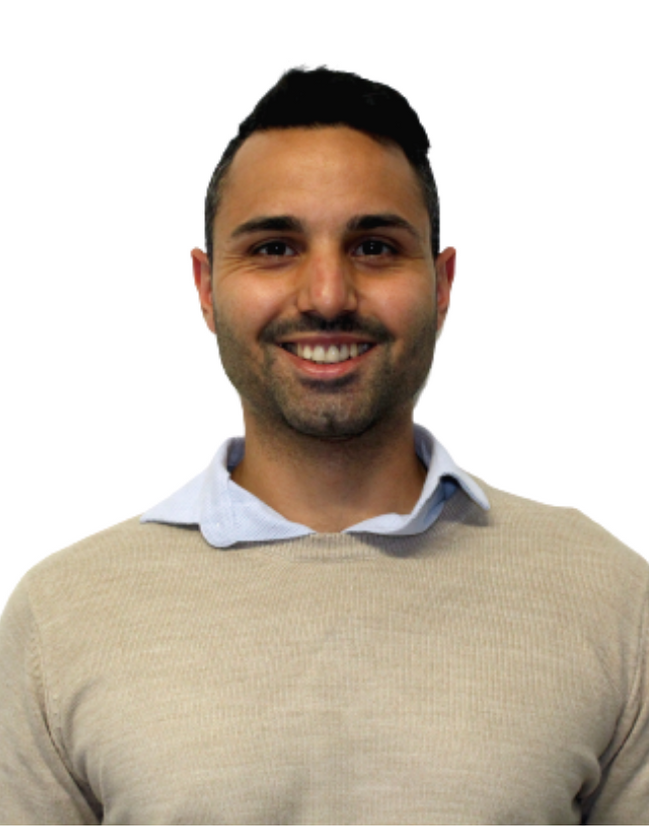 The passion for information technology and for the technological world has led me, since compulsory school, to attend specific study courses.
I graduated as an IT expert at the I.T.I.S. Magistri Cumacini and subsequently graduated in Computer Science for Telecommunications at the University of Milan.
I have worked for more than 7 years in the development and analysis of management software with Java technology and since 2018 I have been collaborating with Bottinelli Informatica where I am part of the Mobile and Web solutions development team as a Software Designer.
I consider myself a person determined to achieve goals and I want to always be on the spot ready for innovations and new technologies.
One of my greatest characteristics is certainly teamwork, where I can give my best! I believe that a close-knit team is always the added value in a company like ours that is in step with the times.
I have always had a sporty soul so much that in the time of a lockdown I went from lifting barbells to raising bottles, I am a New Dad!
In the little free time that I now have, I delight in the world of digital photography that fascinates me so much.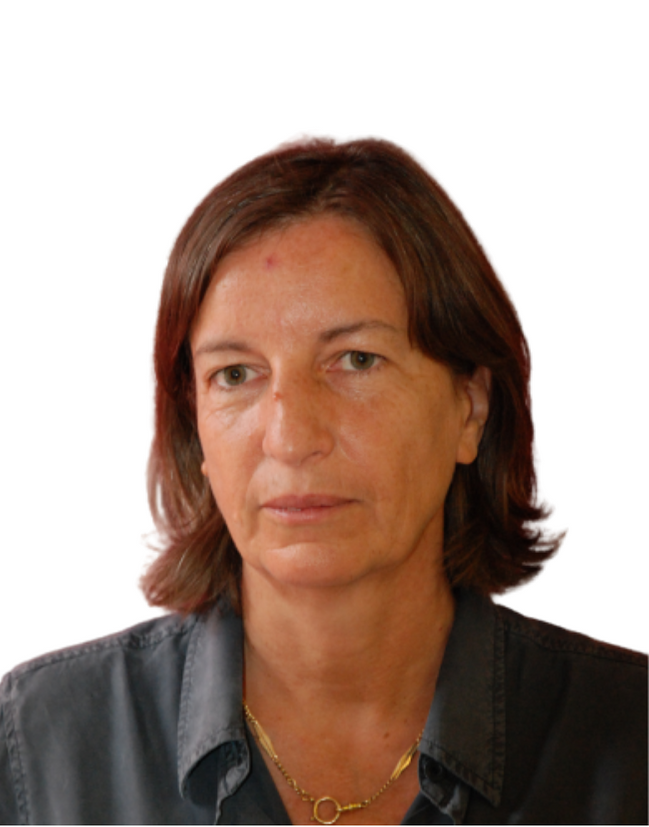 Founding partner of the company in January 1984.
Graduated with full marks in mathematics from the University of Pavia in 1975.
She is a student of the Ghislieri College in Pavia for the entire university period.
Software analyst with specialization in the management and administrative accounting area. University training has allowed the development of significant logical and problem-solving skills.
Passion for reading, puzzles and card games.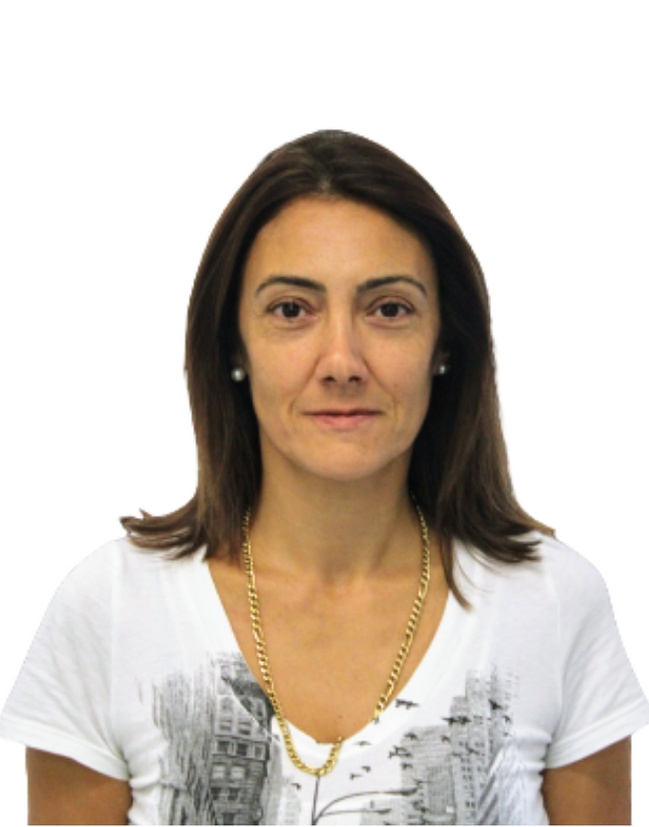 My name is Sonia Bredice, I was born in Erba in '74 and I am a super sporty mom!
I attended the Commercial Technical Institute in Erba, addressing corporate accounting. After my studies I immediately approached the world of work, starting in the commercial retail sector, then in the insurance sector and finally in a law firm.
In 1995 my experience in Bottinelli Informatica began, in which I am happy to be part of this wonderful Staff. I have gained experience in the secretarial, telemarketing, commercial and administrative fields, being in close contact with customers and suppliers.
Currently I deal with the commercial and administrative part, the motivation that drives me to do better and better is the satisfaction of our customers.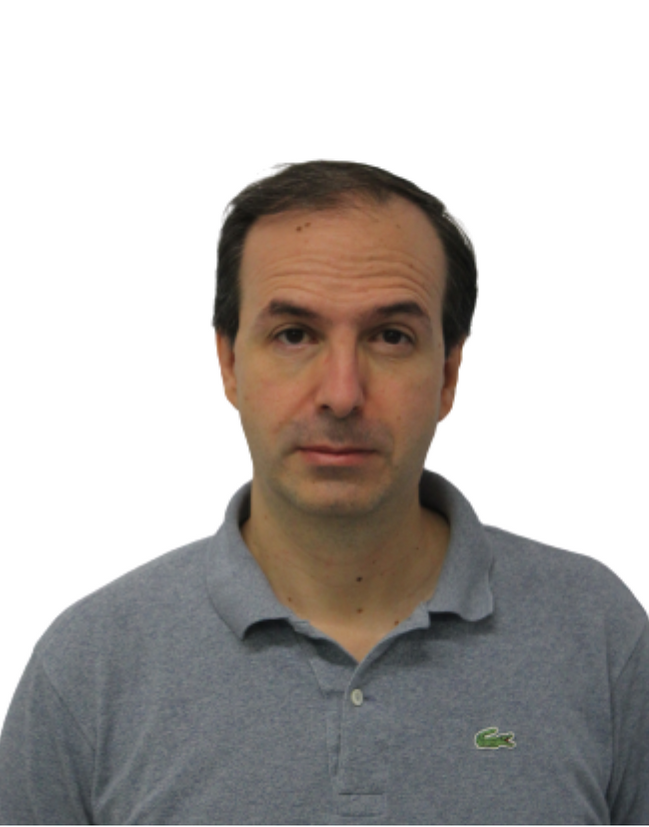 I'm Giuliano Cremonesi,
I joined the Bottinelli Informatica team in 1989, it seems a date so far away that it makes me look "old", but it's all experience!
Since the first day I have been involved in software development and together with me the Jacq Suite has grown.
Jacq Suite is the most important project that accompanies me in my experience in Bottinelli Informatica; is the creation of a software capable of sending the jacquard textile designs to the looms.
Over the years with my team we have developed several modules to be integrated into the program to make it always innovative and current.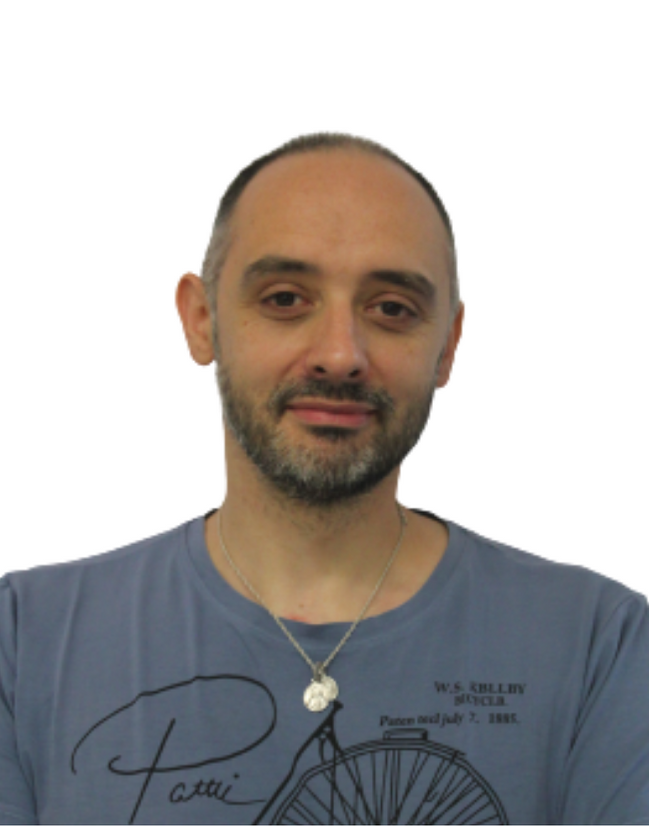 At seven I wrote my first program, at nine I understood why it didn't work. I am part of the Commodore generation, of those who, before having Netflix in their mobile phones, switched from programs on audio cassettes, giant floppies and the 56K modem. I graduated as a computer expert at Magistri Cumacini, where I learned to program and to be invisible to girls. Subsequently I graduated in engineering at the Politecnico di Milano specializing in robotics and artificial intelligence with a thesis in mechatronics. Coming from a small town on Lake Como where there was practically a person by trade, I had the opportunity to establish professional collaborations right from the start, being referred to as "ul fiò del computer". Among the various jobs, I worked for five years in digital photogrammetry in a topographic study, for two I was an audiovisual technician in the operating room for the live satellite transmission of new surgical techniques, laboratory assistant in the electronics and information department of the Polytechnic of Milan, developer of video surveillance and GPS systems for a detective agency.
Since 2009 I have been part of Bottinelli Informatica where I follow many areas, from automation to accounting; I introduced web and mobile developments, new programming languages and solutions for Linux systems.
Once I take off my nerd outfit, I change my skin every now and then and go up on stage as an old punk rocker drummer with my band.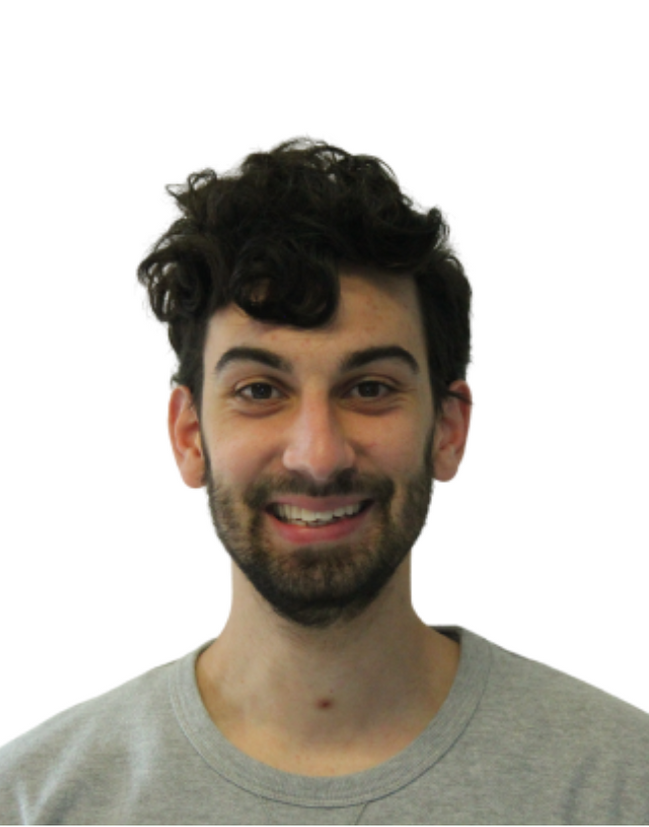 My name is Riccardo, a young aspiring mathematician born in 1997.
Mathematics and all its various applications have always fascinated me to such an extent that, after graduating from high school, I masochistically chose to enroll in the faculty of mathematics at the University of Insubria, thanks to
which I was able to deepen both the more theoretical and the more applicative aspects of the queen of sciences.
After graduating in March 2020, I came into contact with Bottinelli Informatica for the first time as part of a collaboration project between the University of Insubria and Terzopiano. I am currently part of the Bottinelli Informatica team providing mine
contribution in the theoretical study of aspects of color theory, in the meantime my university career continues with a master's degree in mathematics with a specialization in the field of numerical analysis.
Without a doubt, the added value that I bring to the company is the extreme care and dedication in the choice of pasta.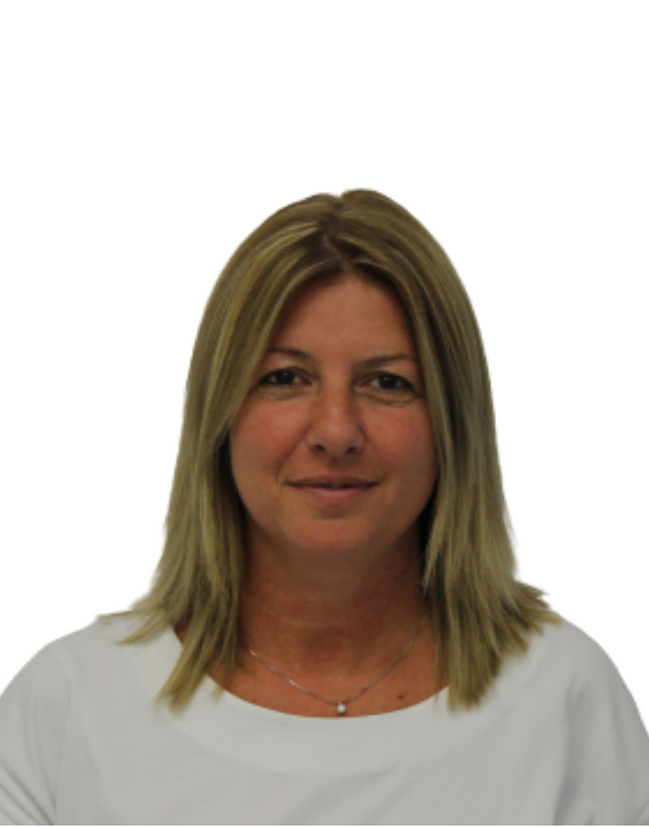 My name is Agnese Riva and I was born in Lecco in 1972.
I followed a course of linguistic studies at the Istituto Europa Languages in Lecco and a course in business accounting.
In May 1996 I started my adventure in Bottinelli Informatica, initially I took care of the commercial part, following customers and suppliers step by step.
For years I have been dealing with administration, where I carry out my work with passion and dedication, always trying to improve myself.
I am a mother of two beautiful girls who always keep me very active !!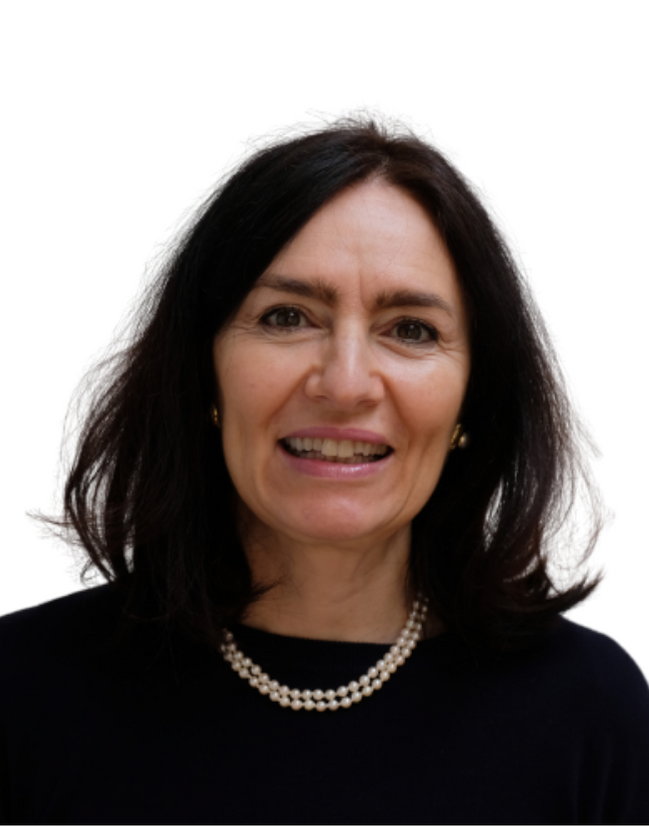 My name is Carla Valsecchi: after my scientific high school degree, I worked for decades in a verticalized textile company following the production progress processes, the plant and the maintenance of the quality system for ISO 9001 certification (I was therefore associated for years with AICQ , with assiduous participation in the activities proposed with a view to continuous training), but above all the implementation of the Oplà management software, subsequent developments and internal education. I have been in Bottinelli Informatica since 2013, I follow the programming and progress of software developments and I am the contact person for customer assistance, an activity that I therefore carry out having both a long history of belonging to the textile world and the direct use of our software. My main passion is classical music.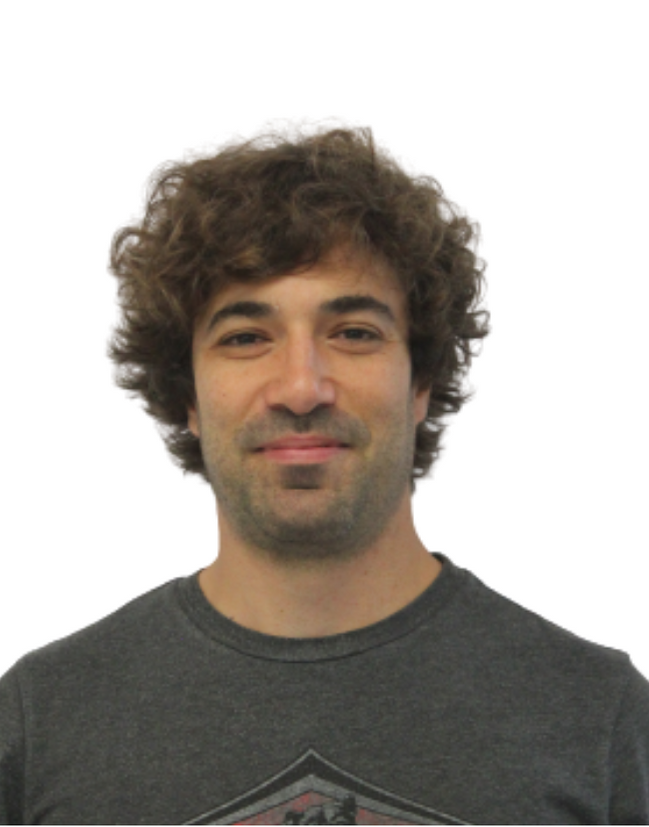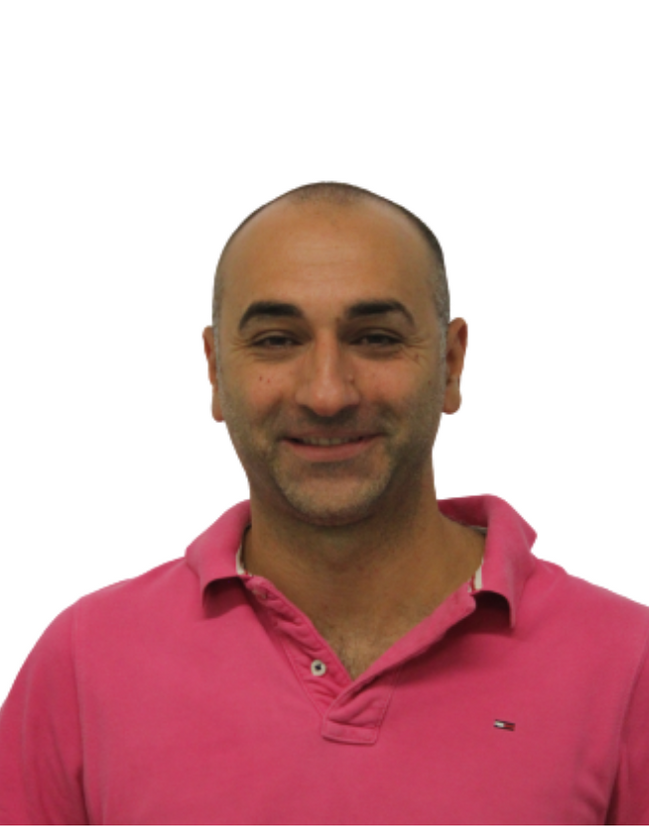 After obtaining the scientific high school diploma, I attended a professional training course as a Java programmer which consolidated my computer knowledge and gave me the opportunity to introduce myself in this sector.
I arrived at Bottinelli Informatica in 2018 as a software developer on the Oplà application after having gained 15 years of experience in the development of management software at two software houses in Milan. Among my passions are photography, cycling and travel.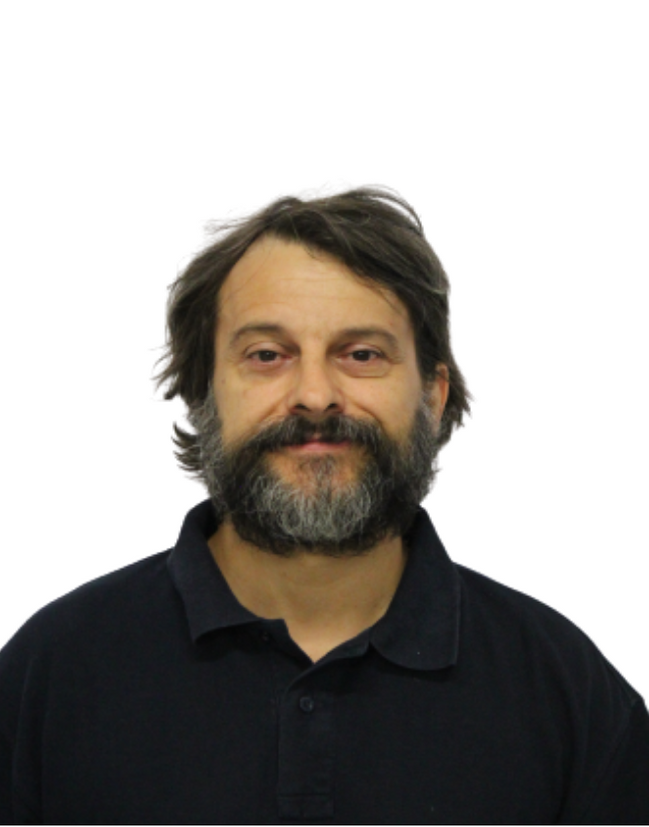 I am Matteo Dotti, born in Cantù in 1960.
Married, father, grandfather in reality and in the company .. since I have been in the Bottinelli Informatica team since 1992!
Graduated in 1979 and immediately passionate about electronics, my career began in the world of commerce with the sale and repair of electronic cards for videogames until I landed in Bottinelli Informatica.
I take care of the hardware warehouse, the purchase, sale and repair of all IT devices.
I have always been a super reader of comics of all kinds, I like to spend my free time with my grandchildren!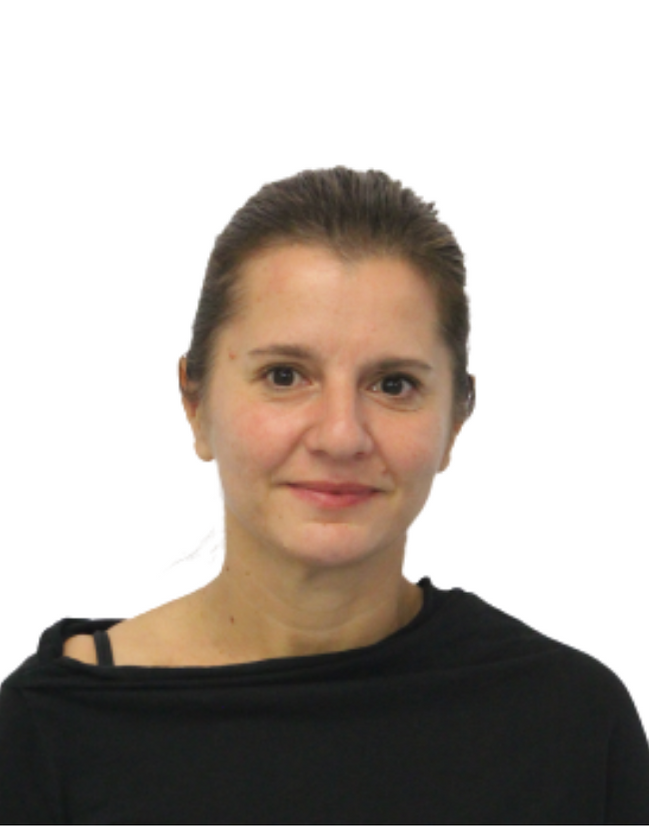 My name is Nicoletta and I graduated in computer science in 1993.
My working career began in 1994 with a brief experience in Customer Service in Milan, in a radio survey company.
Immediately after a few months I joined the Bottinelli Informatica Staff, where I found my real path.
I have always been involved in programming, but over the years I have also had the opportunity to deepen the analysis processes and all customer assistance.
I love customers, but only the polite ones!
I am always available to assist them in the best possible way and to fulfill all their requests.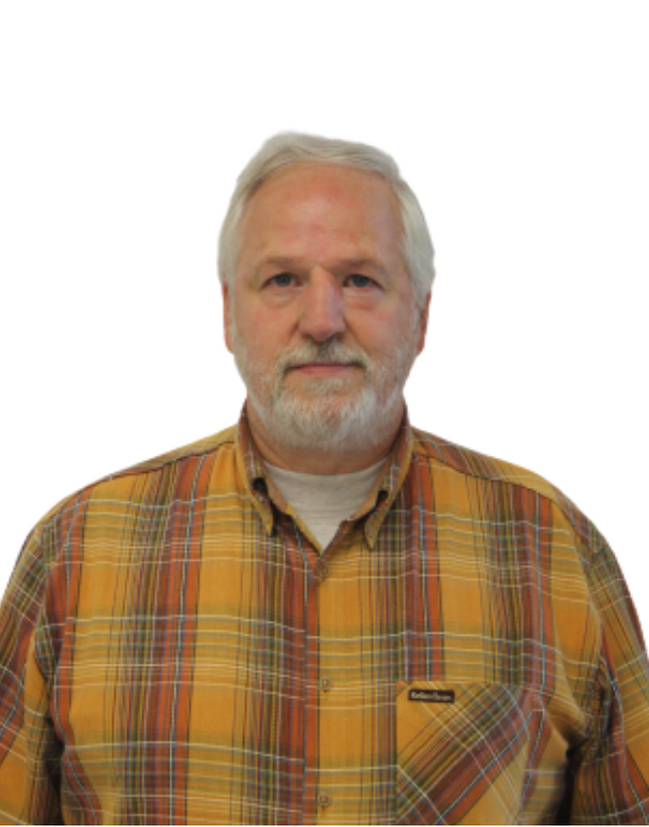 In 1979 I graduated as an Electronic Expert and a few months later I found myself on the other side of the chair teaching "Electromechanical plants and constructions" at the Magistri Cumacini Institute in Como.
My working career begins in the family business, where for 8 years I was the technical manager of industrial plants.
In 1986 I decided to create my own reality, setting up an IT consulting firm until the first months of 2015; precisely on this date I joined the Bottinelli Informatica Team becoming the manager of the Hardware part.
I care about my studies, since since 1979 I have been enrolled in the register of industrial technical experts!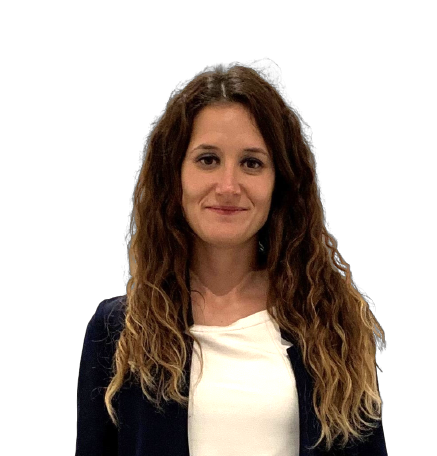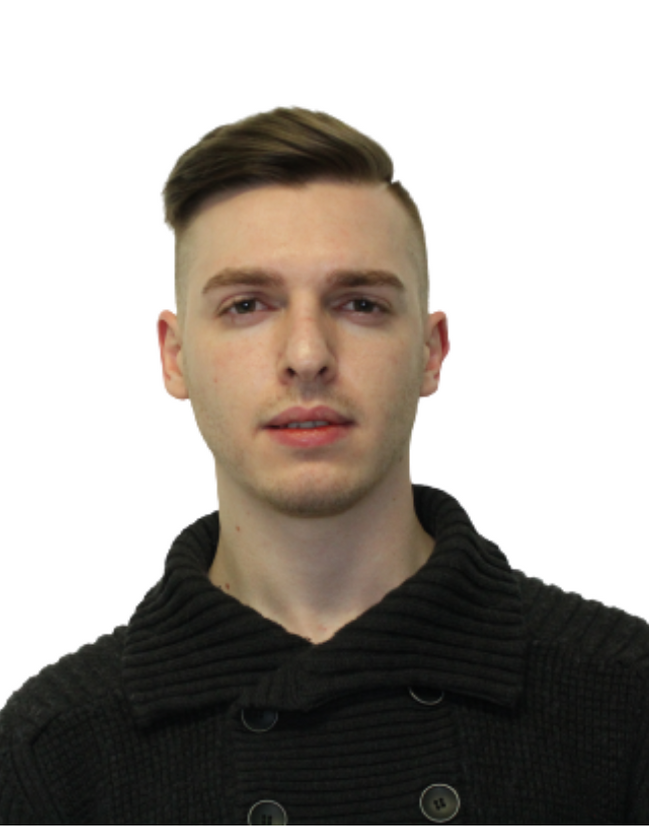 I'm Stefano Zasa, graduated in applied sciences at the G.B. Fat of Lecco.
I am finishing the course of the Master's Degree in computer engineering at the Politecnico di Milano and thanks to this experience I am
developing attitudes and knowledge of the whole IT world.
I decided to approach the world of work already at the end of the three-year degree and thanks to my determination I am managing to reconcile the needs of study and work, drawing the ideas for growth and improvement from both experiences.
I am part of the Bottinelli Informatica team specialized in Web and Mobile development and specifically me
I am focusing on the development of user-friendly and innovative applications.
The mobile apps, which are one of my passions, are the protagonists of this experience!
Another interest of mine is 3D printing which allows me to touch drawings, projects and follow their transformation and evolution step by step.
I'm a sociable guy for a computer scientist, but after ten in the morning!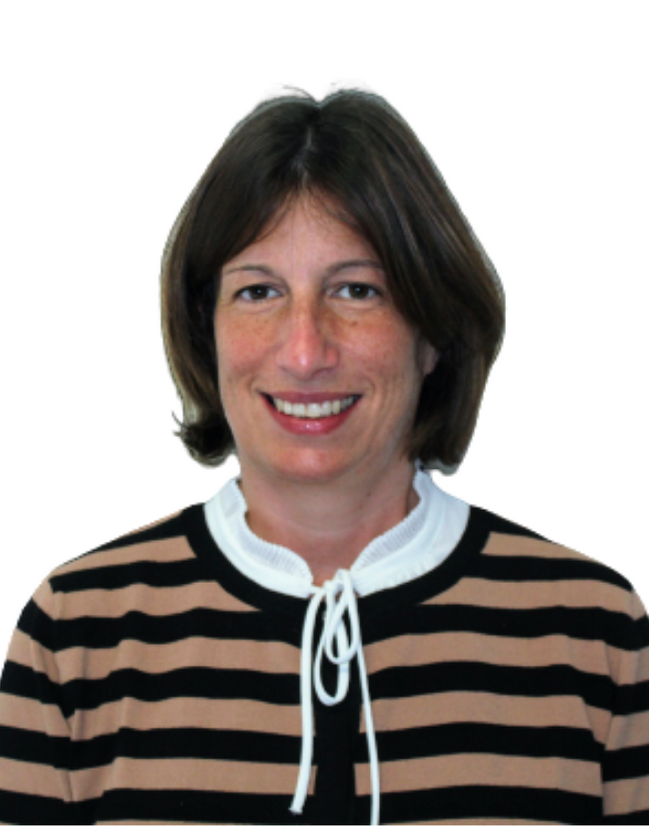 I graduated in 2001 in Business Administration in Pavia as a student of the Ghislieri College. Studying in an interdisciplinary and international context immediately stimulated my curiosity and desire to always expand my knowledge as well as improve the skills of working in a team. After graduation, I had the opportunity to pursue an academic career by earning a PhD, again in Business Economics, and first being a Research Fellow and then a University Researcher in Economics and Management of Businesses and Economics of Financial Intermediaries. It was a magnificent and fundamental experience for my professional and personal growth that gave me the privilege of confronting myself with people I consider to be masters and whose teachings, method and principles even more than content, are still precious to me today. Since 2014 I have decided to take up the challenge of the generational transition and in Bottinelli Informatica I take care of the administrative part and coordination of projects for the new installations of our software. Curiosity has remained a distinctive feature of mine and the discovery of the specificities of the different business realities and production sectors in which they operate, the continuous comparison with my collaborators and our customers are the most stimulating elements of my work.
I am passionate about travel, with a more than obvious penchant for New York, and since last year an amateur runner who tests herself on 10 km.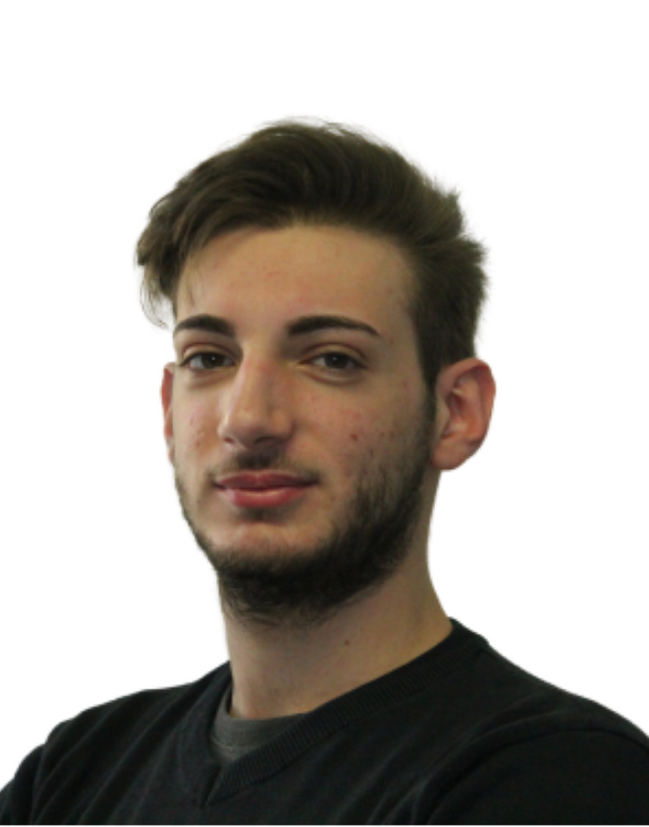 I'm Davide Cariati, born in '99, graduated in Computer Science and Telecommunications at the I.T.I.S. Magistri Cumacini of Como.
Since I was a child I have always had a great passion for technology, which has led me to undertake this path.
My debut in the world of work was in 2018 in the Bottinelli Informatica Team.
Right from the start I was able to demonstrate my skills and my reliability, managing to fully integrate with my colleagues.
I take care of the development and assistance of our products, such as Vedo and Venus, becoming over time a point of reference for our customers.
I like to stay up to date on the latest news, taking the cue to implement innovations within my team.
Another strong passion of mine, in addition to technology, is the world of engines. Anything with 4 wheels, a steering wheel and three pedals gets me excited, especially if it's meant to have fun!
Starting from video games, passing through cars, and finally practicing downhill: this is how I like to spend my free time!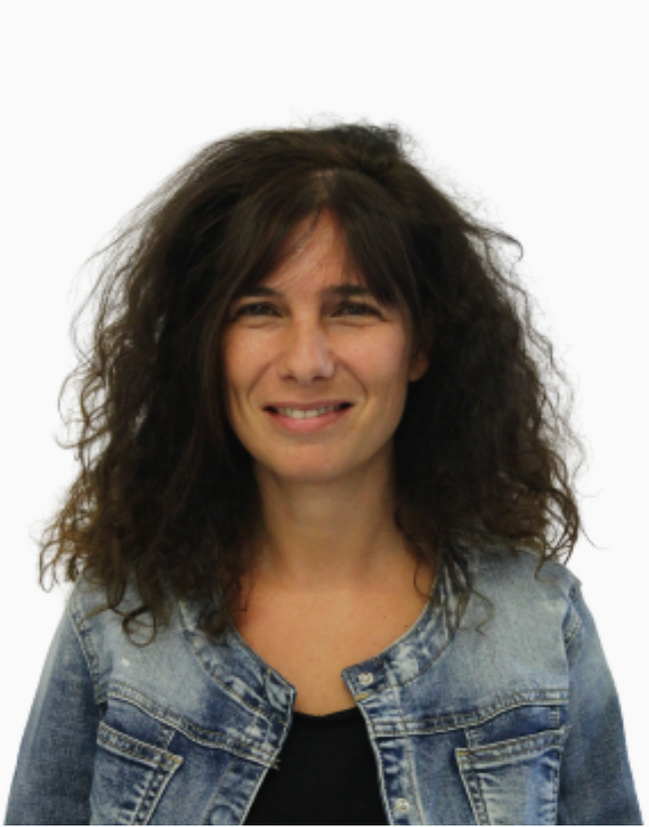 I am Chiara, mother of two boys, and born in 1974.
After attending the I.T.I.S. A. Badoni di Lecco, IT specialist, I immediately started working, with short experiences not very similar to my interests.
In 2001 I arrived in Bottinelli Informatica where I found a stimulating, serene, sometimes even playful environment, where work relationships turned into friendships.
I deal with programming, for the management part, and customer assistance, although I prefer the rear.
My dream .... to be able to manage my private daily life with Opla '!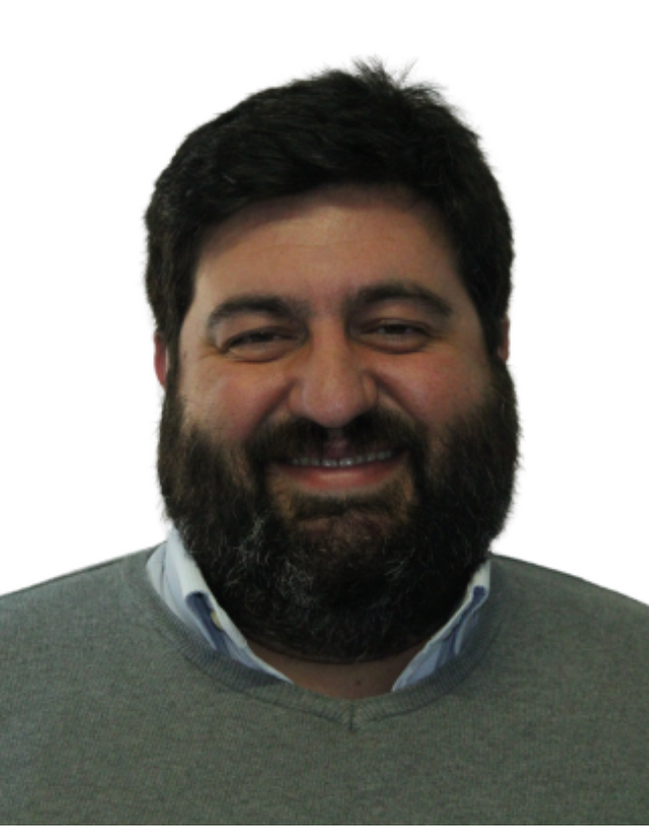 I'm Marco Orefice, I graduated from high school with a specialization in computer science, as a boy I left the university to work and recently I resumed my studies in Business Administration!
In the company I take care of the commercial and customer relations.
Building a relationship with a client doesn't just have professional implications for me. I try to empathize with him and understand his needs, so that I can be a real support in solving problems and building new projects.
I am a jovial and outgoing person, with a ready joke and always open to dialogue.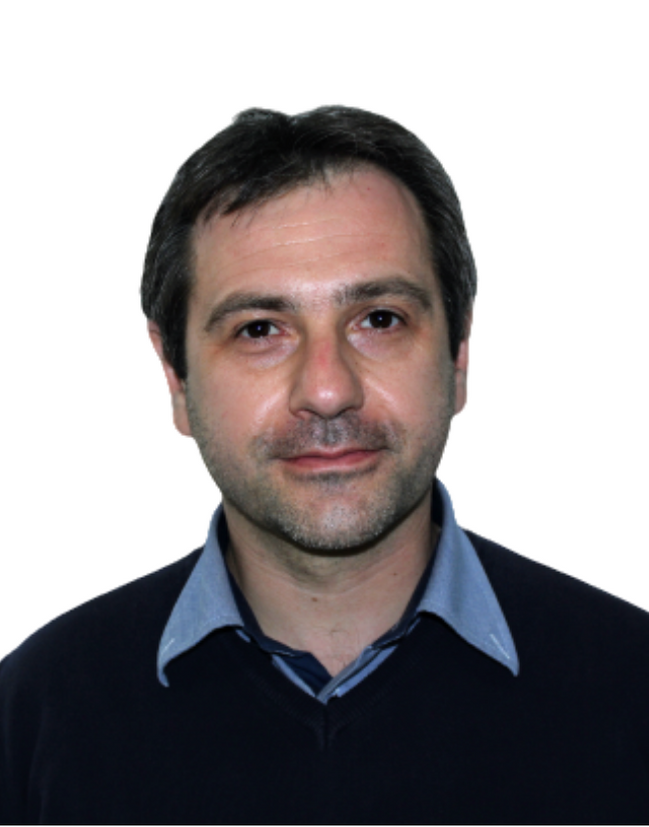 I have been working in Bottinelli Informatica since 2003 and I first studied as an Electrotechnical Expert at the I.T.I.S. Magistri Cumacini and then as Telecommunications Engineer at the Politecnico di Milano. In the company I take care of installation, education and assistance for the Oplà management software, for the WorkSuite weaving detection software and for the JacqSuite weaving design management software. Significant features of my work are the attention to the needs of the users of our software and services and the prompt resolution of problems. My free time is divided between family, music and mountain biking.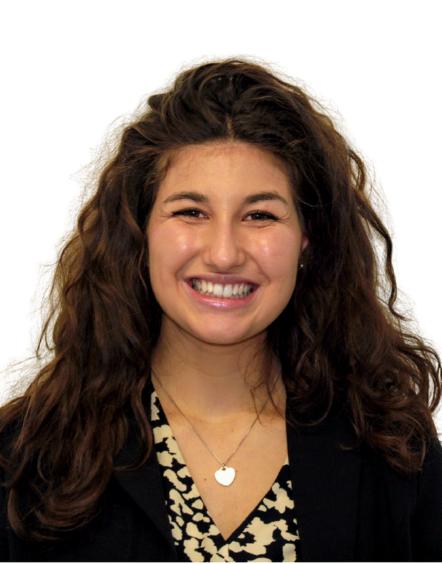 My name is Vanessa Schincariol, I was born in '98 and I have a degree in computer science at the Magistri Cumacini Institute in Como.
In the last year I obtained a Master in Digital Marketing, which gave me the opportunity to improve in many aspects of the IT world.
Thanks to the resilience trained during the competitive spirit of rowing I love to get involved for the good exit of events, my greatest attitude is definitely team work!
I joined the Staff of Bottinelli Informatica in 2021, where I take care of the analysis process, the coaching of the operators and the management of Social and Web content.
Empathy is a feature that has always accompanied me, I like to be in close contact with customers and support them in making the best choices.